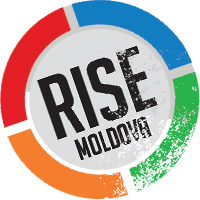 Profile updated: 31.07.20
Ghenadie Verdes
politician
Date of Birth: 13.05.1975
Citizenship: Republic of Moldova
Ghenadie Verdes was elected a member of the Parliament in October 2019, winning in the uni nominal constituency #17 - Nisporeni, following the resignation of Vladimir Plahotniuc (ex-leader of the Democratic Party (PDM) from his office.

In spring 2020 Mr. Verdes defected PDM to join the Pro Moldova group, which later completed its registration as a distinct political party.

In the past, Ghenadie Verdes had been a member of the Liberal Party and in the 2011 local elections he successfully competed for the post of mayor of Nisporeni city. In 2013 he signed up for the Liberal Reforming Party while in 2014 abandoned it in favor of PDM.

member of the Parliament, Pro Moldova
Nisporeni District Council
Nisporeni District Council
Agency for Intervention and Payments in Agriculture, Nisporeni office
chief accountant within the General Directorate of State Guard
Partidul Politic "Pro Moldova"
Value: 190.000,00 MDL
Area: 69,45 mp
Ownership: 100%
Value: 3.085,75 MDL
Area: 0,2548 ha
Ownership: 100%
Owner: spouse
Value: 1.255,86 MDL
Area: 0,1037 ha
Ownership: 100%
Vladimir Andronachi
politician
Zinaida Greceanii
politician
Copyright © 2019 Rise Moldova
Comunitate de jurnaliști, programatori și activiști.