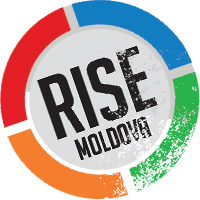 Profile updated: 07.08.20
Constar Invest SRL
company
Date founded : 26.01.2008
Country: Republic of Moldova, Chisinau
It was founded by Jarrow Business SA, an offshore company in Belize represented by the power of attorney by Moldovan national Serghei Noscov, a key figure in the management of the business empire controlled by Vladimir Plahotniuc.

For almost a decade since its inception, Constar Invest has been kept in shadow. Its name first surfaced to capture public attention in early 2017, when the company acquired an office building in the heart of the capital Chisinau, from the Moldovan Communists Party, which had intended to move there.

At the time the building changed owners, Constar Invest was run by Serghei Dasevskii, a Chisinau resident with criminal records for fraud, drug possession, and drunk driving.

After substantial redesign, the building became the headquarters of the Moldovan Democratic Party (PDM), which Mr. Plahotniuc controlled too. In late 2019, Vladimir Plahotniuc was forced to flee from Moldova and dropped his grip on PDM, while the latter moved out of the building over lack of funding.

According to the National Bureau of Statistics, Constar Invest had no sales revenues in 2017, and yet its profit stood at 160.33 million lei. In 2018, the company's sales revenues amounted to 3.1 million lei but there were losses too: 22.78 million lei.
Jarrow Business SA (Belize)
Corneliu Furculita
politician
Vladimir Plahotniuc
politician
Copyright © 2019 Rise Moldova
Comunitate de jurnaliști, programatori și activiști.