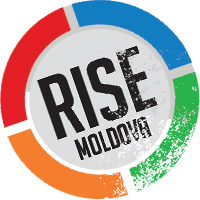 Profile updated: 30.10.2020
Jet Business Limited TOV
company
Date founded : 15.09.2009
A Ukrainian company, founded in 2009 by a company with the same name from the Bahamas tax paradise, whose final beneficiary is businessman Veaceslav Platon. The parent company entered the shareholder community of Moldindconbank in 2008, and prosecutors refer this bank as an asset controlled by Platon via proxies. The bank was later used to smuggle and launder more than 22 billion dollars from Russia, during the period 2010-2014. The Moldovan judiciary system and banks played a major role in what today is known as the Russian Laundromat.

In 2009, the Bahamas company passed its shares in Moldindconbank to Jet Business Limited in Ukraine. By the year 2017, the latter was in possession of 3.76% of the stock in the bank. The next year however the central bank of Moldova erased from official registers the shares owned by Veaceslav Platon and his affiliates - including the shares held by his Ukrainian company. The authority imposed the measure based on a 2016 audit, which demonstrated that the companies and persons involved had acted in agreement in order to acquire 63.89% of Moldindconbank stock, without seeking prior consent from the central bank.
Evgheni Cernenko (Ukraine)
Jet Business LTD (Bahamas)
Maxim Kinishenko (Ukraine)
Zinaida Greceanii
politician
Copyright © 2019 Rise Moldova
Comunitate de jurnaliști, programatori și activiști.