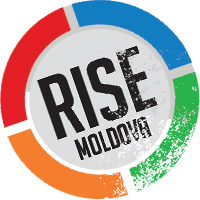 Profile updated: 30.10.2020
Verloc Development Inc. TOV
company
Date founded : 24.07.2009
Verloc Development Inc. is a Ukrainian company founded in 2009 by another company with the same name in the Belize tax paradise. The parent company, an offshore, was a shareholder at Moldindconbank, which Veaceslav Platon largely controlled via his proxies and affiliates. During the period 2010-2014, this bank was involved in the laundering of 22 billion dollars worth of Russian dirty money, along with other Moldovan banks. The Moldovan judiciary too was used in the operation which now is known as the Russian Laundromat.

In 2009, the Belize-based Verloc Development Inc. transferred its shares in Moldindconbank (4.52%) to its Ukrainian entity. In 2018 however, the National Bank of Moldova (BNM) ordered Mr. Platon to sell off the entire stock held in Moldindconbank by himself personally and by his affiliates, including Verloc Development Inc. for breaching the bank laws. Mr. Platon and his companies were in possession of 63.89% of shares at that time. Given that the businessman failed to comply with the order, all his shares were erased from the official registers.

Since 2009, the sole owner of Verloc Development Inc. is Aliona Stashevskaya, an affiliated businesswoman, who in 2003 through 2013 had sat in Moldindconbank's management board.
Verloc Development INC (Belize)
Copyright © 2019 Rise Moldova
Comunitate de jurnaliști, programatori și activiști.