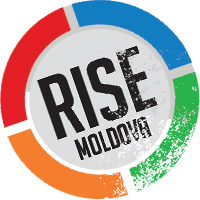 Profile updated: 16.10.2020
Veaceslav Platon
businessman
Date of Birth: 24.01.1973
Place of Birth: city of Causeni, Causeni district
Citizenship: Republic of Moldova, Ukraine, Russian Federation
He has completed higher education in law and is a citizen of three states: the Republic of Moldova, Ukraine, and the Russian Federation. He worked in public institutions for short periods of time: a councilor in the Chisinau Municipal Council between 1999-2002 and a member of Parliament on behalf of Our Moldova Alliance, in 2009-2010. Otherwise, Mr. Platon is best known as a businessman and banker, with long connections to a number of Moldovan banks. Some of these he used to control directly as a shareholder, others he controlled secretly via intermediaries.

In 1996, when he was just 23 years old, Platon procured stock in Investprivatbank, for 800,000 lei. Ten years later this bank went bankrupt and filed for closure, getting soon stripped of its operating license.

In 2011 he used intermediaries to acquire a 30% stock in the state-controlled Moldovan Savings Bank (BEM) from Vladimir Plahotniuc. BEM was dried out of cash in a billion-dollar fraud in 2014, with Mr. Platon getting rid of this stock in favor of Ilan Shor, another controversial businessman.

At Moldindconbank, he rose to a deputy director in the management board, with his family holding about 4% of stock on paper. In fact, according to prosecutors, Mr. Platon was in control of the largest part of the stock, via intermediaries and front firms. Moldindconbank was involved during 2010-2014 in a major Russian money-laundering scheme, permitting to extract about 20 billion dollars via its accounts.

In 2011 Mr. Platon landed in Victoriabank too. Using intermediaries he acquired 27% of its stock from oligarch Vladimir Plahotniuc. The businessman claimed all his shares had been sold in 2014 amid the National Bank's pressures to vacate the shareholder rows.

According to law-enforcement officials, Mr. Platon owned almost 40% of Moldova-Agroindbank for short periods during 2013-2016, again via intermediaries. The same method applied to a number of companies - some of them migrating into his shopping basket from Plahotniuc's portfolio. In an interview for RISE Moldova, Mr. Platon admitted he had transacted the insurance companies ASITO and Victoria Asigurari with Plahotniuc, as well as the National Hotel in the center of the Moldovan capital.

Veaceslav Platon was apprehended by Ukrainian police in Kiev, in 2016, hours after the Moldovan anti-corruption prosecutors had formally indicted him for a role in the 2014 bank fraud that had drained the financial system of Moldova out of one billion dollars. A swift and controversial extradition to Moldova followed and Platon was tried in Chisinau behind closed doors. He was sentenced to 18 years in prison for fraud and money laundering.

A court ordered the confiscation of more than 869 million lei in cash from Platon and all stocks in his possession: 63.89% at Moldindconbank; 83.12% at ASITO; 87.27% at Alliance Insurance Group; 100% at Broking-VM and Asito-Broker. He also lost land plots and buildings, and the money on the business accounts under his direct and indirect control.

In December 2019 Ukraine's prosecutor-general requested the reverse extradition of Platon from his Moldovan counterpart, citing a major violation of extradition procedures back in 2016. The next day the Russian prosecutor-general filed a similar request, citing an investigation into suspected criminal activities of Mr. Platon, including his role in the Russian Laundromat. The Moldovan side waited for two months before turning down both requests.

It was in May 2020 when the new Moldovan prosecutor-general, Alexandr Stoianoglo, publicly announced that the trial of Mr. Platon was based on "totally forged evidence" for which he had served "an illegal condemnation and prison term." A month later, on 15 June 2020 the businessman was released from prison and is now awaiting a re-trial. He is also expected to respond to a number of other charges that are still hanging over Mr. Platon.

A RISE Moldova investigation shows that in the period 2004 through 2016, Veaceslav Platon had been in possession of at least 16 passports: eight were Russian, six were Moldovan - including two diplomatic passports, and two were Ukrainian on the name of Vyacheslav Kobalyev, of which one was forged.
Chisinau Municipal Council
deputy director in the administration board
IK "Vsemirnaia Laboratoria"
Criminal (The case of the forged bank card of a magistrate)
Veaceslav Platon is also under criminal investigation for the manufacture and circulation of counterfeit cards, for the benefit of a criminal organization and money laundering - crimes committed in especially large proportions. According to prosecutors, in early 2013, Platon allegedly obtained a copy of the identity documents of a judge from the Supreme Court of Justice. Thus, he allegedly opened a bank deposit abroad on behalf of the magistrate, on which he allegedly deposited the amount of 300,000 euros. Subsequently, Platon allegedly extracted from the magistrate's account, through 99 banking operations, the amount of 297,000 dollars. Prosecutors sent the case to court in August 2019.
Criminal (Shor case)
Veaceslav Platon is also involved in another case related to "Theft of the Billion". In the new accusation, from June 2018, the Anticorruption Prosecutor's Office claims that, in 2014, Platon once again deceived Ilan Shor, convincing him to withdraw from the Savings Bank other loans in the total amount of two billion lei. Prosecutors say about 280 million of that money was used for the repayment of the debts that the companies managed by Platon had at Moldindconbank. In an official response to RISE Moldova, the National Bank informed us that the loans had already been repaid, but said that the information could be challenged and subsequently revised. The rest of the money, about one billion and 705 million lei, was used for other purposes.
Criminal (ASITO case)
(Chisinau Court of Law / retrial)
In 2017, Platon reappeared on the indictment. Prosecutors accused him of attempted fraud by an organized criminal group, in especially large proportions, after, during September-December 2016, in complicity with other people, he tried to steal money from the accounts of AsitoKapital SA from Romania. In December 2017, the first instance court found him guilty and sentenced him to eight years in prison, adding four more for attempting to bribe some "Pantera" employees - a special purpose detachment within the National Administration of Penitentiaries. The decision was upheld in 2018 by the Chisinau Court of Appeal, except that in December 2019, the Supreme Court of Justice closed the case and sent it for retrial.
Criminal (BEM case)
(Chisinau Court of Law / retrial)
In June 2016, Veaceslav Platon was detained in Kyiv, Ukraine, and extradited to the Republic of Moldova, after the Anticorruption Prosecutor's Office announced that he was being investigated for fraud and money laundering in the "Billion Theft" case. The prosecutors accused him of receiving more than 800 million lei in loans from Savings Bank of Moldova (Banca de Economii), and the money ended up in offshore accounts, after which they lost track of it. In 2018, the businessman was definitively sentenced to 18 years in prison, with seizure of goods worth over 869 million lei. In June 2020, Platon was released from custody after Prosecutor General Alexandr Stoianoglo stated that the case had been "completely falsified" and called for a review of the sentence. Following this decision, the case was sent for retrial.
Vladimir Andronachi
politician
Zinaida Greceanii
politician
Copyright © 2019 Rise Moldova
Comunitate de jurnaliști, programatori și activiști.