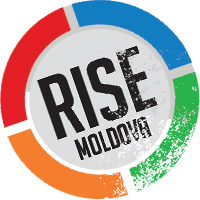 Profile updated: 28.10.20
Civil Aviation Group SRL
company
Date founded : 23.08.2018
Country: Republic of Moldova, Chisinau
Founded in August 2018 by the Romanian low-cost operator Blue Air Aviation SA and two Moldovan nationals, Civil Aviation Group SRL was the sole bidder in Air Moldova's privatization tender. It won the tender although in spite of failing to comply with the conditions - as the Auditors Court found later. For the full control of Air Moldova, the company paid 50 million lei and committed itself to pay off Air Moldova's 1.2-billion-lei debt within three years.

As the Democratic Party lost the power in summer 2019, the new parliamentary majority made up of the Russia-leaning Socialist Party and pro-West ACUM bloc rushed to investigate the circumstances of privatizations under the previous rule. An inquiry commission found violations of procedures and laws in the privatization of Air Moldova and the investor's failure to comply with its commitments.

The same summer, prosecutors launched an official probe seeking to demonstrate that the cash paid for Air Moldova had originated from a money-laundering operation. The media learned that Andrei Ianovici, one of the owners of Air Moldova, had smuggled 2.6 million euros in cash from the United Arab Emirates. The law enforcement officers were also trying to demonstrate that the money actually had come from a domestic insurer, Moldasig.

In September 2019, prosecutors obtained a sequester on the equity capital of Air Moldova (more than 300 million lei) while the air carrier was undergoing a reorganization from joint-stock company into a limited liability company. Exactly one year later Blue Air Aviation made an exit from Civil Aviation Group, and a Latvian national identified as Pomers Dzintars, who acted as the company's administrator, acquired the available 49% share.
Pomers Dzintars (Letonia)
Blue Air Aviation SA (Romania)
80/2 Dacia blvd. (Airport)
Corneliu Furculita
politician
Constantin Botnari
politician
Copyright © 2019 Rise Moldova
Comunitate de jurnaliști, programatori și activiști.