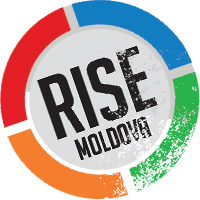 Profile updated: 30.10.20
Date founded : 23.09.2013
Country: Kyrgyzstan, Bishkek
It was founded by Dufremol SRL (99%) - the company of the Shor family that owned a duty-free store chain in Moldova, and by Viorel Melnic (1%), head of the Customs Service during 2008-2009. At the time of its inception, the company's equity capital stood at one million dollars.

In 2014, the company received a license from the Kyrgyz authorities for the opening of a duty-free store inside the Manas International Airport in Bishkek. One year later, Dufremol kg obtained two more similar licenses - one for a second duty-free store at the Manas Airport, and the other for a duty-free store at the Osh Airport in southern Kyrgyzstan, the second largest in this Asian nation. In 2015, the company also receives green light to open a duty-free store at Irkestam, a border crossing point between Kyrgyzstan and China.

In 2016, a new associate comes into the company. Viorel Melnic's share increased up to 20%, Dufremol's share decreased down to 40%, and the remaining 40% was sold to Lama Invest OOO, a limited liability company in the Russian Federation. This arrangement however didn't last long and in January 2017 Dufremol kg submerged under the control of Absolyut OOO, a half-a-year-old Russian company that took over the duty-free business in Kyrgyzstan.

According to records dating as of October 2020, the current-day ownership over Dufremol kg is split between Absolyut, Ukrainian national Victor Iakovlev, and Moldovan national Alexandru Vilcu, who also holds Russian citizenship. The last two are linked within several businesses in Moldova and are behind the privatization of Tutun-CTC SA, Garile Auto Moderne SRL, Tobacco House SRL, and the duty-free store chain the fugitive businessman Ilan Shor had owned in Moldova.

Absolyut OOO (Russian Federation)
Lama Invest OOO (Russian Federation)
Vladimir Plahotniuc
politician
Vlad Batrincea
politician
Otilia Dragutanu
businesswoman
Copyright © 2019 Rise Moldova
Comunitate de jurnaliști, programatori și activiști.