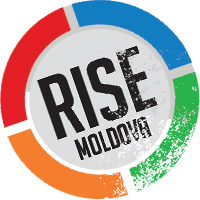 Profile updated: 07.09.20
Date founded : 25.09.1997
Country: Republic of Moldova, Chisinau
Dufremol is a company that ran until 2019 a duty-free store chain at the Moldovan border with Romania and Ukraine, and at the Chisinau International Airport. It used to be one of the main businesses of the family of businessman Ilan Shor, a former mayor of Orhei city who has been sentenced to a prison term for his role in the 2012-2014 bank fraud. His late father, Miron Shor, was the designer of the duty-free commerce in Moldova.

The firm was founded in 1997 as a Moldovan-Irish joint venture and along its history has seen associates changing in the ownership structure. Along with Irish, Canadian and Israeli companies, Ilan Shor himself and his step-mother Ilona Shor, Dufremol used to be co-owned by Boris Birstein - former owner of Eximbank - and Gabriel Stati - son of Anatolie Stati, the owner of the giant business empire Ascom.

Dufremol controls 99.1% in the equity of Avantage SRL, and 0.89% belongs to Ilan Shor. Until 2019 Dufremol was the sole associate in DFN SRL, DFI SRL, and DFM SRL. Before withdrawing from DFM, Dufremol sold the entire duty-free chain to DFM SRL.

In early 2020, Moldovan prosecutors obtained a sequester on the assets and properties of Ilan Shor worth some 70 million lei, including 100% of Dufremol and his shares in DFI SRL and Avantage SRL. Three land fields and four cars were seized too.

Dufremol's employees were among the most generous sponsors of the Shor Party, with the electoral campaigns in 2016 and 2019 being no exception.
Todorov Marko Stefanov (Bulgaria)
Scollard Banking Services Inc (Canada)
Scollard Banking Services Inc (Canada)
Scollard International Holdings Ltd (Canada)
Royal HTM Group Inc (Canada)
Royal HTM Group Inc (Canada)
Goldstar Agency Limited (Ireland)
Goldstar Agency Limited (Ireland)
Bannat International Limited (Ireland)
MIIG SRL (International Investment Group in Moldova)
Chisinau mun., 12 Tighina str.
Chisinau mun., 37 Maria Cebotari str.
Vlad Batrincea
politician
Vladimir Andronachi
politician
Copyright © 2019 Rise Moldova
Comunitate de jurnaliști, programatori și activiști.