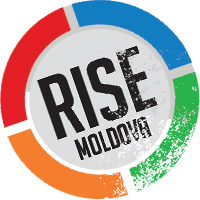 Profile updated: 31.10.2020
Longford Partners LTD
company
Country: British Virgin Islands, Road Town
It is a company registered in the British Virgin Islands tax haven and is known for playing a role in the one-billion-dollar theft from the Moldovan commercial banks Banca de Economii, Banca Sociala, and Unibank in 2012 throughout 2014. The international audit firm Kroll, which was hired to investigate the fraud, mentioned in its report that Longford Partners had received 24.5 million dollars from the fraud's designers.

Kroll claims that Longford Partners is a company of the now fugitive oligarch Vladimir Plahotniuc, and some proceeds were wired to notary public Olga Bondarciuc, a close relative of Mr. Plahotniuc and the owner of 4.58% of Unibank shares.

A 2019 report issued by the Prosecutor-General's Office for consideration in the Parliament states that Vladimir Plahotniuc, being the final beneficiary of several companies including Longford Partners, received 18 million dollars and 3.5 million euros in the period 2013-2014. Prosecutors say the money "came from illicit sources obtained from non-performing bank loans" from Banca de Economii, Banca Sociala, and Unibank to companies in Moldova.
Corneliu Furculita
politician
Constantin Botnari
politician
Copyright © 2019 Rise Moldova
Comunitate de jurnaliști, programatori și activiști.