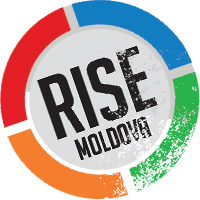 Profile updated: 16.05.22
Date of Birth: 07.09.1971
Citizenship: Republic of Moldova
He graduated from the Higher School for Border Guards in Moscow, Russia, and then attended a course for border guards training in Ungheni, Moldova. Mr. Cenusa got hired in the South Operative Department of Moldova's Border Guards Service in 1994, and five years later he was appointed as its deputy director.

In 2001, he joined the Information and Security Service of Moldova (SIS) and worked there until 2013. During the 2019 local elections, Mr. Cenusa competed for a seat in the Cahul District Council, on the list of the Moldovan Socialists Party, which introduced its candidate at the Central Election Commission as a retired SIS officer.

He won a seat in the district council in Cahul and soon took over as its chairman. During the same period, Marcel Cenusa founded a firm - Nobildiligence SRL – which deals with private security and guarding.

In April 2022, Marcel Cenusa was detained by anti-corruption prosecutors. The district chairman, together with other employees of the Cahul district council, and representatives of companies, are under criminal investigation, being accused of damaging the district budget by over one million lei, following fraudulent procurements. In fact, those targeted in the investigation allegedly have signed in advance the contracts for the repair and maintenance of some public goods, favoring the companies they would have controlled from the shadows.

On 16 May 2022, Mr. Cenusa was fired by the Cahul District Council. At the same time, a new district chairman was elected from the Action and Solidarity Party faction list.

Intelligence and Security Service
employee, Deputy Head of the Southern Directorate
Total: 5.000,00 EUR
463.998,39 MDL
Value: 229.134,00 MDL
Area: 90,5 mp
Ownership: 1/3
3 agricultural land plots
Value: 114.028,00 MDL
Area: 8.1599 ha
Ownership: 100%
7.155,00 EUR
Bank of Finance and Commerce
Vladimir Plahotniuc
politician
Constantin Botnari
politician
Vladimir Andronachi
politician
Copyright © 2019 Rise Moldova
Comunitate de jurnaliști, programatori și activiști.