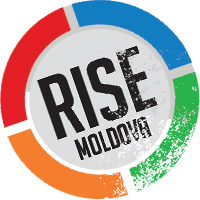 Profile updated: 02.12.2019
Date of Birth: 02.11.1980
Citizenship: Republic of Moldova
Dumitru Robu took his degree from the Law Faculty of the Moldovan Humane Studies University. He began his career as a prosecutor at the age of 25, in Floresti District. In 2013 he joined the Prosecutor-General's Office as an investigative officer in the Anti-Trafficking Department. In 2016 Mr. Robu moved to the Anticorruption Prosecution Office. There he handled among others a case on paid parkings in the capital, which overshadowed the reputation of former mayor Dorin Chirtoacă.

Mr. Robu filled in the position of acting prosecutor-general after the fall of the Democratic Party from the Government and the dismissal of Eduard Harunjen over his poor anticorruption performance on the background of mounting evidence of secret recording of opposition figures by the police - as revealed by RISE Moldova in an investigation titled "Ministry of Interceptions." The High Council of Prosecutors gave green light and the Parliament approved of Mr. Robu in the post, and on 31 July 2019 President Igor Dodon signed a decree that formalized the appointment.

Dumitru Robu has been twice awarded by the High Council of Prosecutors: in 2015 he received an insignia "Eminent prosecutor" and in 2017 he received a medal "For impeccable service", third class.

Prosecutor General's Office
acting prosecutor-general
Prosecutor's Office of Chisinau municipality
prosecutor, deputy chief prosecutor
Anticorruption Prosecutor's Office
Prosecutor General's Office
prosecutor within the Department for combating trafficking in human beings
Transport Prosecutor's Office
Prosecutor's Office, Falesti
prosecutor, acting prosecutor
Total: 22.000,00 EUR
522.476,73 MDL
2.840,00 RON
Total: 5.000,00 EUR
1.225.096,02 MDL
Total: 8.000,00 EUR
376.576,49 MDL
Value: 50.663,00 MDL
Area: 16,7 mp
Ownership: 100%
Value: 479.647,00 MDL
Area: 84,9 mp
Ownership: 100%
Value: 544.580,00 MDL
Area: 93 mp
Ownership: 100%
Value: 5.500,00 EUR
Area: 22 mp
Ownership: 100%
Value: 82.000,00 MDL
Owner: spouse
Zinaida Greceanii
politician
Vladimir Plahotniuc
politician
Copyright © 2019 Rise Moldova
Comunitate de jurnaliști, programatori și activiști.