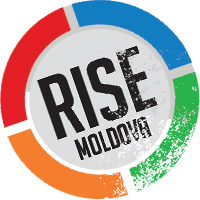 Profile updated: 06.11.23
Vladimir Russu
businessman
Date of Birth: 24.12.1970
Citizenship: Republic of Moldova
He is the president of Accent Group, which amasses companies in industries such as construction, electronics, IT/software, and consultancy.

Vladimir Russu used to co-own the so-called "White House" villa in Chisinau, the capital of Moldova, a luxury compound of more than 2,000 square meters in a residential area near the national television center. He sold it in March 2017 to Investar Investments Ltd., a Cypriot offshore represented by Iurii Luncaşu, a businessman close to Moldovan oligarch Vladimir Plahotniuc. On 17 August 2019, Luncașu shot himself to death, according to the police, but before taking his own life the man asked his personal driver to note on a paper: "I acquired the white house in 2017, I acted as an investor."

One month ahead of the March 2017 transaction there was another one. Vladimir Russu and his business partner Nina Ladîghina took control of the Fashion Center complex and the ASITO headquarters building in the capital, in February, via Continental Business Invest SRL. Until then both properties had been owned by ASITO, an insurer which Veaceslav Platon, a controversial banker, acquired from Mr. Plahotniuc, Romania's organized crime and anti-terror department learned. Moldovan official statistics show that Continental Business Invest SRL reported a profit of 6.6 million lei for 2017 and 4.7 million lei for 2018.

In 2012 Mr. Russu found himself caught in the middle of a scandal over his plans to build a necropolis in a park square in front of the Kentford Business Center in Chisinau. The businessman backed off after Timpul newspaper had published an investigation about the plans. The small park remained untouched and so did Mr. Russu's grip on it until 2060 - he leases the square from the municipality.

Accent Electronic, the most visible company of Accent Group, posted around 45 million lei in annual profit during the period 2015-2018, the National Statistical Bureau has stated. The Moldovan Auditor Chamber has spotted some interesting facts about Accent Electronic. In 2001, for example, it published a report saying that the firm had shipped electronic lockers to Codru Hotel - a state-owned property at that time - for 400 US dollars a piece and a telecommunication system worth 48,400 US dollars, getting a price inflated many times via a chain of intermediaries.

An audit at the Ministry of Interior Affairs for the period 2002 through 2009 revealed in 2010 that Accent Electronic had shipped two items of medical hardware worth almost 10 million lei without any papers that would have demonstrated in official books the fact of importation of that hardware. Police found that the company had purchased the hardware from other two Moldovan companies, which had not been registered as importers in the Customs Service database. As a matter of fact, the Tax Service branded both as ghost companies.

Along with Accent Electronic, Mr. Russu founded in Bulgaria a firm called Pergamon Ltd., which is run by a local named Marin Mikhov Tenev. The Bulgarian national had also acted for a while as the managing director of Komaksavia Airport Invest Ltd., a Cyprus-based firm that controls 95% of shares of Avia Invest SRL; the latter has taken control of the Chisinau International Airport from the Moldovan Government under lease/concession conditions.

Aside from Accent Group (which he officially administrates) and Continental Business Invest, Vladimir Russu has also founded eight other limited liabilities in Moldova.

Honorary Consulate of the Republic of Korea in Moldova
Corneliu Furculita
politician
Otilia Dragutanu
businesswoman
Copyright © 2019 Rise Moldova
Comunitate de jurnaliști, programatori și activiști.