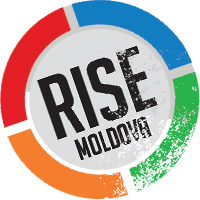 Profile updated: 25.03.20
Date of Birth: 05.02.1970
Place of Birth: Albota de Sus village, Taraclia district
Citizenship: Republic of Moldova
Vitali Cebanu was elected to the Gagauzian regional parliament in 2016, representing the community Ferapontievca in Comrat District. In the People's Assembly he acted as the chief of the commission for economic policy, investment attraction, budget, and finance - withdrawing from this post in December 2019.

Mr. Cebanu is known both as a politician and as a businessman. Until 2017 he was the owner of Adaf Grup SRL, which he closed the same year. This holding drew the public attention for acquiring the holiday camp Nistru near Condrița, a suburb of the capital. Another company from this holding had planned to build a village of luxury villages, named Villagio, for which Vitali Cebanu took a large loan from Victoriabank. Most of the villas remained unsold as the plan failed and the project became a property of the bank.

In 2016 Mr. Cebanu represented the Austrian company Anders Capital, which purchased two refineries in Romania - RAFO Onești and Petrochemical Trading SRL. One month after the transaction the Austrians sold both assets to Result-4-You BVBA, a Belgian company.

In Moldova Mr. Cebanu had also been a shareholder at Moldova Agroindbank, via Diarstamia Management Ltd., a Cypriot-based offshore, which took in possession a 5.99% stake in the bank in 2013. The same year the company was ordered to sell its shares when the central bank found that it had acted in concert with another five shareholders and that they controlled 17.2% of Moldova Agroindbank. The bank's management shared fears of a raider attack and the conflict between the new shareholders and the management ended up with the dismissal of Natalia Vrabie - which had been its chairwoman since 1996 - from the board.

During the 2015 campaign for the election of the new Gagauzian governor, Mr. Cebanu supported the former Democratic Party lawmaker Nicolae Dudoglo. The latter had proposed to set up a "people's bank" in the southern autonomy of Moldova.

People's Assembly of Gagauzia
Value: N/A
Area: 0.0861 ha
Ownership: 100%
Value: N/A
Area: 0.137 ha
Ownership: 100%
Value: N/A
Area: 0.1894 ha
Ownership: 100%
Value: N/A
Area: 0.9038 ha
Ownership: 100%
Value: N/A
Area: 2.8917 ha
Ownership: 100%
Vlad Batrincea
politician
Otilia Dragutanu
businesswoman
Copyright © 2019 Rise Moldova
Comunitate de jurnaliști, programatori și activiști.