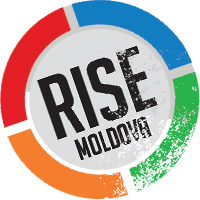 Profile updated: 04.06.2020
Date of Birth: 22.01.1964
Citizenship: Republic of Moldova
Anatolie Țurcan had graduated from the Moldovan State University and in 1990 he received an intern's post at the Straseni District prosecution office. In 1992 he filled in a justice vacancy at the Ocnita District Court and two years later he took over as a judge at the Riscani District Court in Chisinau, thanks to a decree by then President Petru Lucinschi.

In 2003 Mr. Turcan was appointed to serve at the Chisinau Court of Appeals and in 2009 he received a seat in the Higher Council of Magistrates, for an 8-year mandate. In 2016 the judge joined the Supreme Court of Justice (CSJ).

As a CSJ staff member, Mr. Turcan was part of a panel that in 2018 maintained the ruling issued by the Chisinau Court of Appeal to lock in the prison Veaceslav Platon, a controversial businessman and banker, for 18 years, as the latter was found guilty under the charges of money-laundering and financial frauds. In May 2020, the new prosecutor-general, Alexandr Stoianoglo, announced that the case against Mr. Platon "had been forged in entirety" and ordered a review.

High Council of Magistrates
Chisinau Municipality Tribunal
Riscani District Court, Chisinau
Supreme Court of the Republic of Moldova
Straseni District Prosecution Office
Value: 1.500.000,00 MDL
Area: 200 mp
Ownership: 100%
Value: 198.595,00 MDL
Area: 0,1084 ha
Ownership: 100%
Vladimir Andronachi
politician
Copyright © 2019 Rise Moldova
Comunitate de jurnaliști, programatori și activiști.