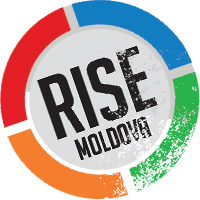 Profile updated: 22.10.21
Gheorghe Cavcaliuc
politician
Date of Birth: 25.10.1982
Place of Birth: Micauti village, Straseni district
Citizenship: Republic of Moldova
Gheorghe Cavcaliuc has enjoyed a rapid climbing on his career stairs in the police force - from an ordinary inspector in Straseni District in 2003 to deputy commissioner for operative tasks at the Police Commissariat-General in Chisinau in 2009.

At the age of 30 minus, Mr. Cavcaliuc was already the head of the special police missions division and later he led for two years the Division #5 (special operations) at the National Investigations Inspectorate; this division was caught doing the monitoring and tapping of opposition figures and journalists and was shut down in 2019 following a RISE investigation on this topic.

In 2014, Mr. Cavcaliuc was promoted to the post of deputy chief of the Police Inspectorate-General(IGP) and held the interim leadership there in 2015-2016. In June 2019, when the Democratic Party lost power, Gheorghe Cavcaliuc resigned from the post. A year later he was elected the chairman of a newly-created political force - the Party "Building Europe at Home" (PACE).

In February 2021, the General Prosecutor's Office filed three criminal cases on Cavcaliuc's behalf for "exceeding duties". As interim head of the IGP, during 2015, Cavcalic applied illegal incentives, disciplinary sanctions, advances, transfers, dismissals, and granted special degrees and time off, without having powers in this regard.

In the snap parliamentary elections of July 11, 2021, PACE is running and receives only 1.28% of the votes, the reason why it does not enter Parliament. On the eve of the elections, Cavcaliuc left Republic of Moldova. Subsequently, on July 27, the Prosecutor's Office of Singerei district issued a search warrant for the politician. Cavcaliuc is accused of "hooliganism committed by two or more individuals" and "calling for acts of violence against persons" in the "Brilliant Green Dye" case. It happened after several members of the PACE party sprayed the vice president of Sangerei district with the antiseptic.

On 1 September 2021, Cavcaliuc registered a company in London - Success for you LTD, and used Romanian citizenship to complete the documents.

In October, the Prosecutor's Office for Combating Organized Crime and Special Cases cited Cavcaliuc as a defendant in two new criminal cases. These are two files fabricated by IGP in 2018, which aim to stage a rape and stage the illegal transport of "Kalashnikov" cartridges to Ukraine. The politician pleads not guilty and claims to be persecuted.

RISE Moldova revealed in an investigation that in 2015-2016, when he acted as deputy head of IGP, Cavcaliuc had off-the-record discussions with the leader of the Socialist Party at the time, Igor Dodon. The two used an encrypted application. Cavcaliuc had the username "Gotman" and Dodon - "Kremlinovici".
General Inspectorate of Police
National Investigations Inspectorate
chief of Directorate no. 5 (special operations)
chief of the special missions Directorate
chief of the operative investigation Section of the fraud investigation Directorate
General Police Commissariat, Chisinau
deputy commissar for Operations, head of the criminal investigation and countering service
Service A of the Economic Police Directorate
Transport Police commissariat
senior inspector in the cross-border and information crimes Section
senior inspector in the public relations and petitions Service
Straseni Police Commissariat
inspector within the Criminal Police Service
Party "Building Europe at Home"
head of the security department
Party "Building Europe at Home"
Total: 116.040,00 EUR
519.924,34 MDL
198.000,00 USD
Total: 60.000,00 EUR
239.410,80 MDL
Total: 9.995,00 EUR
653.649,04 MDL
Value: 304,00 MDL
Area: 0,12 ha
Ownership: 100%
Value: 228.892,00 MDL
Area: 179,9 mp
Ownership: 100%
Value: 448.584,00 MDL
Area: 68,6 mp
Ownership: 100%
Value: 381.231,00 MDL
Area: 58,3 mp
Ownership: 100%
Value: N/A
Area: 0,1 ha
Ownership: 100%
Constantin Botnari
politician
Copyright © 2019 Rise Moldova
Comunitate de jurnaliști, programatori și activiști.