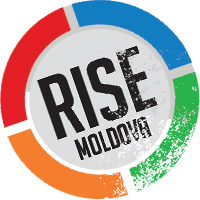 Profile updated: 25.07.20
Date founded : 12.11.2015
Country: Republic of Moldova, Chisinau
Founded by Dufremol SRL - the company that used to own a duty-free chain with the same name -was affiliated with Ilan Shor, a former mayor of Orhei city who had been slapped a prison term for his role in the billion-dollar bank fraud in 2014. Official records show that DFM SRL had not had any significant economic activity until 2018. If in 2016 DFM reported 6,000 lei in losses and in 2017 another 140,000 in losses, already in 2018 it suddenly posted 644 million lei in revenues, of which 120 million was its net profit. This happened because in November 2018 Dufremol added a few duty-free stores to its equity capital, including equipment, which increased from 500,000 lei up to more than 11 million lei.

Dufremol later gave up control on its duty-free chain to DFM entirely and in early 2019 it made an exit from DFM. Ilona Shor, Ilan's step-mother, appeared as the new and sole owner of DFM - until June 2019 when she sold the firm to Alexandru Vilcu (30%), Viktor Iakovlev (30%), and Andriy Minayev (40%); the latter is a German citizen and the administrator of DFM.

A RISE Moldova investigation shows that Ilona Shor signed the contracts with Vilcu and Iakovlev in person, on 14 June 2019, the day when the Democratic Party lost the power to the Socialist-ACUM coalition. Ilan Shor in turn fled the country, crossing the border clandestinely - according to the border police. The last contract, with Minayev, was signed on 17 June 2019 but Mrs. Shor did not show up at the notary office - instead she had empowered Nina Guranda to do the formality job.

At the end of June 2019, two weeks after the three men took over the business from Mrs. Shor, the prosecutors ordered sequester on the assets of both DFM and Dufremol, as well as DFN, another affiliated firm with the Shors. They cited the fact that Dufremol had been a beneficiary of the bank fraud.

However, the new owners complained that they were "good faith investors" and the sequester on DFM's assets was lifted on 16 December 2019. Days later Vilcu and Iakovlev sold their shares to the third partner and the latter on 24 December 2019 traded the entire firm to a Cypriot offshore company, Hamstelia Limited LLC, which by the way was founded on the eve of this transaction. The final beneficiary of Hamstelia Limited, according to police records, is Marie Dzaghighian Ioannou.

Hamstelia Limited (Cyprus)
Viktor Iakovlev (Ukraine)
80/3 Dacia blvd., of. 202
Vladimir Plahotniuc
politician
Vlad Batrincea
politician
Zinaida Greceanii
politician
Copyright © 2019 Rise Moldova
Comunitate de jurnaliști, programatori și activiști.