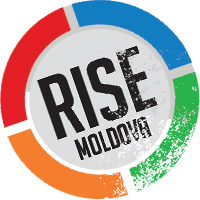 Profile updated: 30.10.2020
Westburn Enterprises LTD
company
Date founded : 23.03.2004
Country: United Kingdom, Edinburgh
It is one of the companies involved in a 2010-2014 operation aimed to steel and launder 22 billion dollars from the Russian Federation via the banking system of the Republic of Moldova, also known as the "Russian Laundromat".

Westburn Enterprises was founded in 2004 and closed in 2016. During the entire period Axiano Company Secretaries Limited, a British front company, had acted as the sole proprietor. It allowed millions of dollars to pass through its bank accounts, with controversial businessmen Ilan Shor and Vladimir Plahotniuc counted among recipients of the money.

On 30 December 2013, Seabon Limited - another British company involved in the Russian Laundromat, and Moldovan bailiff Svetlana Mocan (who was later investigated for abuse of office), transferred nearly 17 million dollars to Westburn Enterprises' accounts. On the same day, Westburn transferred over 6 million to Molint Grup SRL, a Moldovan company founded by Mr. Shor in 2005. Moreover, the money which Plahotniuc spent to buy a villa in Switzerland passed through Westburn's accounts, a fact established by RISE Moldova in the investigation "The oligarch's paradise".

Likewise, Westburn, along with other companies involved in the Laundromat, appears in a testimony filed by businessman Veaceslav Platon in 2016 with Romania's Directorate for Investigation of Organized Crime and Terrorism. In that document, Platon described how he took over OTIV Prime Financial BV, a Dutch company that owned shares in Victoriabank SA, Victoria Asigurari SRL, Alfa-Engineering SRL, Banca de Economii and Asito SA, from Plahotniuc. During transfer operations one particular transfer from Westburn - 35 million dollars - landed in a temporary account in Victoriabank. Mr. Platon insisted that he never was a beneficiary of the above-mentioned non-resident companies - which "in fact, merely moved the money from here to there."

Platon testified on the same episode before Moldovan prosecutors in May 2020. This time he confused the officials by claiming that "it was Vladimir Plahotniuc who had grabbed the money" - without providing for evidence. The testimonials were taken shortly after Platon's release from prison, following the Prosecutor-General's order to hold a new trial on the Platon case. Under the previous government, the businessman had been sentenced to spend 18 years in prison for fraud and money laundering.
Axiano Company Secretaries Limited (UK)
71 Brunswick Street, Edinburgh
Marios Papantoniou (Cyprus)
Vladimir Andronachi
politician
Vladimir Plahotniuc
politician
Copyright © 2019 Rise Moldova
Comunitate de jurnaliști, programatori și activiști.