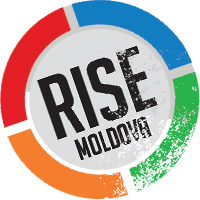 Profile updated: 26.10.20
General Media Group Corp. SRL
company
Date founded : 10.11.2015
Country: Republic of Moldova, Chisinau
Founded in 2015 by the former leader of the Moldovan Democratic Party, Vladimir Plahotniuc, the company initially held four TV broadcasting licenses (for Prime, Publika TV, Canal 2, and Canal 3) and was Moldova's only company to have such a large number of TV licenses.

In March 2017, the Parliament amended the Audiovisual Code, setting limits on the number of licenses that an individual or legal entity might hold, therefore General Media Group (GMG) "donated" two broadcasting licenses to a firm founded overnight - Telestar Media SRL. GMG kept Prime and Publika TV while Telestar Media took over Canal 2 and Canal 3. Property concession didn't change much in reality as the four stations continued broadcasting from the same studio and shared the same editorial policy.

In April 2018 GMG was slapped a 70,000-lei fine by the Broadcasting Council for violating the Audiovisual Code: Prime re-broadcast in full - and simultaneously - Russian President Vladimir Putin's annual address, which Russia's main state channel Pervyi Kanal broadcast live.

In 2019 GMG absorbed Radio Media Group Inc, another company of Plahotniuc, adding the radio stations Publika FM and Muz FM to its media portfolio.

On 1 November 2019, the National Anti-Corruption Center and the Prosecutor-General's Office persuaded a court to file a case regarding money laundering activities and to impose a sequester on Vladimir Plahotniuc's assets and properties, including GMG, which totaled 96 million lei in value.
Otilia Dragutanu
businesswoman
Copyright © 2019 Rise Moldova
Comunitate de jurnaliști, programatori și activiști.