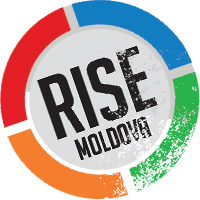 Profile updated: 30.10.2020
Date founded : 30.01.2012
Country: United Kingdom, Edinburgh
The British partnership Metalforum LP was registered in January 2012, the time when Unibank, Banca Sociala and Banca de Economii were being grabbed for their further use in a one-billion-dollar fraud until 2014.

Over its history, Metalforum had been involved in numerous transactions. In January through September 2013, it received 872,300 dollars from Rowallan Overseas, an offshore company in the British Virgin Islands. At that time, Rowallan Overseas was under the direct control of oligarch Vladimir Plahotniuc and prosecutors say that Rowallan had in turn received the money from Metalferos, a state-controlled scrap metal monopoly in Moldova.

During 2013-2015, Metalforum made 797 wire transfers to various accounts, totaling 168.7 million dollars.

According to the text of the sentence for the ex-prime minister Vladimir Filat, who had served a term for corruption, Metalforum was run by Ilan Shor, who was sentenced in June 2017 to seven years and six months of prison for his role in the bank fraud. It was Metalforum where Shor took 150,000 euros for Filat, prosecutors said. The money passed the accounts of many firms in order to lose its tracks before reaching its beneficiary.

Metalforum LP was closed in March 2015.
Bridgepoint AG (Marshall Islands)
Eurointer AG (Marshall Islands)
Constantin Botnari
politician
Corneliu Furculita
politician
Copyright © 2019 Rise Moldova
Comunitate de jurnaliști, programatori și activiști.