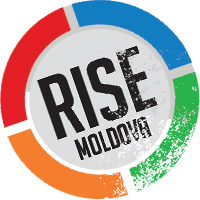 Profile updated: 30.10.2020
Reynosa Management LTD
company
Date founded : 09.01.2012
Country: United Kingdom, Birmingham
This is a British firm involved in the Moldova bank fraud in 2012-2014, which dried the financial system out of around one billion dollars. Banca de Economii, Banca Sociala and Unibank were used to steal the money.

In August 2012, a few months after its conception, Reynosa Management Ltd. procured 4.95% of shares in Unibank for 931,800 dollars. Before getting sucked into Reynosa, the money had traveled as a borrowing through the bank accounts of eight firms, of which five were in offshore jurisdictions.

In the buy-in transaction, the British firm was represented by warrant by Aliona Steflea, a former administrator in a company affiliated with businessman Ilan Shor. In 2013, she got married to the head of the Moldovan Customs Service Tudor Balitchi.

One month before its entry in Unibank's shareholder community, Reynosa Management had signed a borrowing agreement for 998,000 dollars with the Panama-based Kelway Trading SA, the same offshore company which Veaceslav Platon and Vladimir Plahotniuc used in a secret 5-million-dollar deal.

The agreement with Kelway Trading was a fictive piece of paper because the money absorbed by Reynosa Management from Unibank on 10 August 2012 was immediately transferred to another two offshore accounts: Turncrest Ltd. and Drensler Llp. The last one in turn had offered loans to individuals who became shareholders at Unibank. These were Russian national Liliya Pleskachevskaya, the impresario of Russian pop singer Jasmin - the spouse of Ilan Shor - who in turn was the mastermind behind the fraud operation and controlled all three banks. There's more: a part of that money from Drensler fell into the pocket of Serghei Iaralov, a trusted man of Vladimir Plahotniuc.

In March 2016, when the company's role became public, Reynosa Management was shut down.


B2B Company Secretary Limited (United Kingdom))
Andreas Kakouris (Cyprus)
Cornwall Buildings, 45 Newhall Street
Panagiotis Georgiou (Cyprus)
Aliona Steflea (Balitchi)
Andreas Kakouris (Cyprus)
Vladimir Plahotniuc
politician
Vlad Batrincea
politician
Copyright © 2019 Rise Moldova
Comunitate de jurnaliști, programatori și activiști.