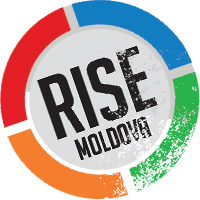 Profile updated: 30.10.2020
Date founded : 17.01.2002
This company was registered in Bahamas, a notorious tax paradise, and has been used in many financial schemes in Eastern Europe. Its name first surfaced in lawsuits related to the ownership of large companies in Ukraine and in 2011 it was involved in a litigation in Moldova as part of the Russian Laundromat investigation into the laundering of 22 billion dollars from Russia via Moldova's courts and banks in the period 2010-2014.

The lawsuit in Moldova focused on a fake contract under which Vizalot Limited was committed to paying 200 million dollars to a ghost firm in the United Kingdom called Ronida Invest LLP. The payment was due within five months. The deal was guaranteed by two Russian companies and one Moldovan national - and these were part of the scheme to have the case examined in Moldova, in order to legitimize the fictive debt with a court ruling.

In February 2011 the Riscani District Court in Chisinau issued an order that cleared the "recovery" of 200 million dollars in favor of Ronida Invest, which was represented by a Ukrainian national acting as an interposed person. The money had to be extracted from Vizalot Limited and two Russian guarantors, but in fact, the Russians alone covered this huge artificial debt, which in reality was a method to extract dirty money from Russia to the European Union and offshore jurisdictions.

Vizalot Limited was under the administration of the law firm Mossack Fonseca, which in 2016 appeared in the Panama Papers scandal. Initially, it was held by two UK-based firms which were succeeded by two firms in Seychelles.

In 2016 a Moldovan national, Valentin Ceban, became the sole owner of Vizalot Limited. Questioned by RISE Moldova in 2016, Mr. Ceban denied any knowledge about the Bahamas company. In Chisinau Valentin Ceban also ran the company Broking VM SA, which prosecutors claim to be a business of Veaceslav Platon.
Intercon LTD (Seychelles)
Intercon Nominees LTD (United Kingdom)
Unico Nominees LTD (United Kingdom)
Constantin Botnari
politician
Copyright © 2019 Rise Moldova
Comunitate de jurnaliști, programatori și activiști.