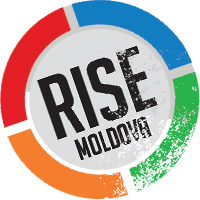 Profile updated: 17.10.20
FFA Trans Oil Ltd SRL
company
Date founded : 28.05.1997
Country: Republica Moldova, Chisinau
It is a Moldovan company that has given its name to a group that now includes over 20 companies spread across Moldova, Ukraine, Romania, Cyprus, Switzerland, and Ireland. It deals with a plant growing, oil-seed processing, grain handling and storage, international trade with food commodities such as vegetable oil, salad oil, as well as agriculture and flour production.

The foundation of FFA Trans Oil Ltd. SRL and Trans Oil Group was laid down in the mid-1990s by American businessman James Kelly, who registered in Moldova a division of U.S. corporation Trans Oil Ltd.

Vaja Jhashi (in his Moldovan ID he appears as Vazha Dzhashi, a citizen of the Russian Federation) took over Trans Oil Ltd. SRL de jure in 2005. Since 2006 he has controlled this company via Visions Holding SA, a Swiss commercial society. Switzerland is also the home of Trans Oil International SA, a division of the group that handled its overseas operations.

In Moldova, Trans Oil has grown to be the biggest player among the group's members, reporting a turnover of about 1.2 billion lei in 2014. Revenues abruptly decreased for unclear reasons, to a mere 1 million lei in 2019.

The Moldovan Customs Service found that Trans Oil had failed to pay about 6.8 million lei in duties and in January 2018 a court of law agreed to consider the company's request to file under the bankruptcy law - instituting meanwhile a period of observation at Trans Oil. As a result, a provisional administrator was appointed to oversee the procedures whereas the company saw its assets and bank accounts - empty at that time - arrested. The bankruptcy procedure was terminated later as the company paid off the debt and the Customs Service withdraw the legal challenge.

The latest reports show that in the second half of 2019 (July-December) and the first half of 2020 (January-June), the group earned 807.7 million dollars and all of the group's companies operating in Moldova were strong in the domestic market for sunflower seeds, production and export of vegetable oil, cereals, and oil-seeds.

Since 2009, the group has expanded considerably: through business takeovers, such as Floarea Soarelui in Balti, or through the development of new productions and a terminal for shipment boarding of grains and oilseeds at the Giurgiulesti Port.

In 2018 Trans Oil Group joined a stock exchange to ease borrowing for business; it founded two firms for this purpose, in Cyprus and Ireland.
Visions Holding SA (Switzerland)
Vazha Dzhashi (Russian Federation)
202 Stefan cel Mare si Sfant blvd.
Mitropolit Gavriil Bănulescu-Bodoni str., 57/1
7 blvd. Constantin Negruzzi
Alexandru Slusari
politician
Copyright © 2019 Rise Moldova
Comunitate de jurnaliști, programatori și activiști.