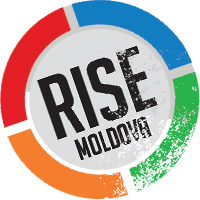 Profile updated: 27.04.21
Lukoil-Moldova SRL
company
Date founded : 19.12.1995
Country: Republic of Moldova, Chisinau
Its business is the import and retail of petroleum products, both for motor vehicles and aircraft. Lukoil-Moldova is one of the largest companies in the Republic of Moldova, in terms of turnover.

A subsidiary of the Russian oil giant Lukoil, it was founded in 1995 as a joint-stock company and was reorganized into a limited liability firm in 1999. At that time, the direct owners were two Lukoil-affiliated companies in the United Kingdom while in 2002 the Netherlands-based Lukoil Europe Holdings BV - another affiliate - took over the Moldovan company. The same Dutch affiliate controls Lukoil Romania and Petrotel Lukoil Refinery in Romania.

Shortly after its emergence in the Moldovan market, Lukoil-Moldova rose to become a major player in the oil trade business, benefiting from tax incentives to boost its performance. In March 1998, the government led by Ion Ciubuc decided to let Lukoil-Moldova get management control over four state-controlled joint-stock companies in the Gagauzian autonomy (Berechet in Ceadir-Lunga, Ekini in Comrat, Cereals in Vulcanesti and the Tobacco Fermentation Factory in Ceadir-Lunga), but months later this decision was called off.

During the same period, the Ciubuc cabinet instructed the Ministry of Finance to transfer as much as 26.77 million lei which Lukoil-Moldova owed in taxes to a company called Agropetrol. An audit conducted by the Auditors Court in late 2000 found that the shift of debts was illegal.

In the early 2000s, Lukoil-Moldova began expanding via associations with competitors such as Elita-5, ARCH Petrol, or SIM-Lukoil. An antitrust investigation launched in 2011 by the National Competition Protection Agency (ANPC) found that Lukoil-Moldova and another six oil companies had colluded over gasoline prices and slapped them with a 1% fine out of their revenue. Lukoil-Moldova challenged this decision in a court of law and won the case.

Lukoil-Moldova had connections with firms run by politicians and public officials. One eloquent example is the case of Grand Oil SRL, a Moldovan firm owned by a Cypriot offshore company, which operated a dozen of its own filling stations under the Lukoil brand. In April through June 2014, the majority associate in Grand Oil was Finpar Invest SRL, the oldest business of the family of oligarch Vladimir Plahotniuc, the former leader of the Moldovan Democratic Party - now a fugitive wanted by the Moldovan justice.

According to reports released by the Public Acquisitions Agency, from 2011 through 2020 Lukoil-Moldova earned hundreds of public contracts worth more than 1.5 billion lei.
Lukoil Europe Holdings BV (Netherlands)
Emberton Assets Corp. (Iceland)
Lukoil Europe Holdings BV (Netherlands)
Lukoil Europe Holdings BV (Netherlands)
Lukoil Europe Limited (United Kingdom)
Lukoil Europe Trading Limited (United Kingdom)
45 Mitropolit Gavriil Banulescu-Bodoni str.
Constantin Botnari
politician
Vladimir Plahotniuc
politician
Copyright © 2019 Rise Moldova
Comunitate de jurnaliști, programatori și activiști.