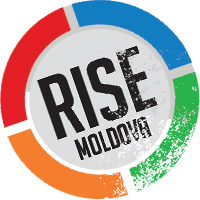 Profile updated: 27.10.20
Citizenship: Republic of Moldova, Russian Federation, USA
He is the chairman and owner of Trans Oil Group - a conglomerate of companies spread across Moldova, Cyprus, Ukraine, Romania, and Switzerland, running businesses in agriculture, food industry, trade-in cereals, and oil-seeds, transportation, and infrastructure.

Suspected to be a businessman close to oligarch Vladimir Plahotniuc, Vaja Jhashi (in his Moldovan ID he appears as Vazha Dzhashi, a citizen of the Russian Federation) used to sit in the management board of the Moldovan Businessmen Association (AOAM), which Mr. Plahotniuc founded in 2010.

In 2011-2012, Vaja Jhashi also sat on the management board of Victoriabank, which too was controlled by Plahotniuc. According to the businessman, he has known Plahotniuc since 1998, though no business relations would link the two. Mr. Jhashi admitted instead he had been a business partner with Russian banker German Gorbuntsov, a former majority shareholder in Universalbank, which filed for closure under the bankruptcy law in 2012.

Vaja Jhashi took over Trans Oil Group de facto in 2003, succeeding to upgrade to the status of major player in the Moldovan market of cereals and oil-seeds; by the year 2020, it counted more than 20 known companies. Indirectly Jhashi controls two large oil factories in Moldova, many elevators, terminals for grain and vegetable oil at the Giurgiulesti Port. He also owns around 60,000 hectares of farmland.

The assets owned and controlled by Vaja Jhashi are estimated at more than 200 million dollars, which makes him one of the richest business people in Moldova.
member of the management board
Moldovan Businessmen Association
member of the management board
Corneliu Furculita
politician
Vladimir Plahotniuc
politician
Copyright © 2019 Rise Moldova
Comunitate de jurnaliști, programatori și activiști.