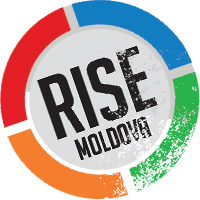 Profile updated: 06.09.2021
Date of Birth: 12.02.1977
Place of Birth: Molovata village, Dubasari district
Citizenship: Republic of Moldova
She is the wife of politician Igor Dodon, who in 2016 was elected to the office of Moldovan President while running the Socialists Party. As the first lady, Mrs. Dodon in turn runs the charity foundation "Din Suflet" (From the Soul) and does charity without ensuring the transparency of funding. According to official statistics, her foundation has not submitted any financial reports for the period 2017-2019.

Galina Dodon is an economist by training and for most of her career, she had worked as an employee at Beton Armat SA, Moldindconbank SA, and the Moldovan Chamber of Commerce and Industry. In March 2012 she was appointed the finance director at Exclusiv Media SRL, a firm owned by Socialist parliamentarian Corneliu Furculita. In 2016 this company attracted media attention thanks to an investigation by RISE Moldova. It reported that several months before Igor Dodon was elected president, Exclusiv Media had received more than 30 million lei from an offshore company and part of the money landed to a number of sponsors of the Socialists Party.
Chamber of Commerce and Industry
Vladimir Andronachi
politician
Corneliu Furculita
politician
Copyright © 2019 Rise Moldova
Comunitate de jurnaliști, programatori și activiști.