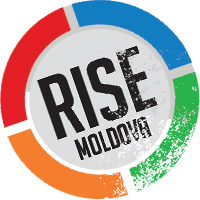 Profile updated: 15.05.21
Alexei Vasilean
politician
Date of Birth: 17.08.1986
Place of Birth: Cainarii-Vechi village, Soroca district
Citizenship: Republic of Moldova
With a master's degree in law, Alexei Vasilean worked for a short period at the public finance department of the Drochia district council. Later he ran a company.

In the meanwhile, he joined the Socialists Party and represented it at the local elections in October 2019. He won a seat in the Drochia district council, which then elected him to the office of district chairman.

During the presidential election campaign in autumn 2020, Alexei Vasilean and his family donated around 13,000 lei to the Socialist candidate Igor Dodon.

General Directorate of Finance of the Drochia District Council
Senior specialist for legal issues
Value: 0,00 MDL
Area: 149,9 mp
Ownership: 100%
Value: 2.000,00 MDL
Area: 0,03 ha
Ownership: 100%
Otilia Dragutanu
businesswoman
Copyright © 2019 Rise Moldova
Comunitate de jurnaliști, programatori și activiști.