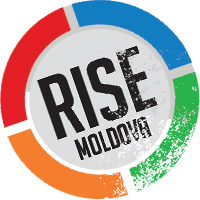 Profile updated: 11.05.21
Valentin Cebotari
politician
Date of Birth: 29.07.1964
Citizenship: Republic of Moldova
A graduate from the Odessa Railway College in Ukraine and of the Transport Engineering Institute in Moscow. Valentin Cebotari worked for seven years at the Railway Engine Station in Balti, a city in northern Moldova. In 1992 he got employed at the Tirnova commune mayor's office, in Donduseni District. Between 2003 and 2019 he held the mayoral seat in that commune.

During the election campaigns in 2003, 2007, and 2011, Mr. Cebotari was supported by the Communists Party, and in the 2015 campaign, he enjoyed the backing of the Moldovan Democratic Party. In summer 2019 Cebotari joined the ranks of another ten mayors in Donduseni District to publicly leave the Democrats. In the autumn same year, he became a Socialist.

In the 20 October 2019 local elections, he competed for a seat of councilor in Donduseni District as a candidate on behalf of the Socialists Party; he was number 3 on its list. In parallel he competed for the post of Tirnova mayor, winning the seat in the first round with almost 91% of the votes. Mr. Cebotari made his choice in favor of the Donduseni district council, which he has chaired since November 2019.

In spite of benefiting from various political parties' support over all these years, Mr. Cebotari claims that formally he never was a member of any party.

Donduseni District Council
Railway Engine Station in Balti
engine assisting mechanic
Value: 0,00 MDL
Area: 1,7 ha
Ownership: 100%
Value: 30.000,00 MDL
Area: 81 mp
Ownership: 100%
Value: 3.000,00 MDL
Area: 12 mp
Ownership: 100%
Value: 5.200,00 MDL
Area: 0,25 ha
Ownership: 100%
Zinaida Greceanii
politician
Otilia Dragutanu
businesswoman
Copyright © 2019 Rise Moldova
Comunitate de jurnaliști, programatori și activiști.