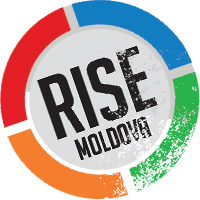 Profile updated: 18.05.21
Date of Birth: 27.11.1987
Place of Birth: Ustia village, Glodeni district
Citizenship: Republic of Moldova
A lawyer by training, Ion Cojocari 's career kicked off in autumn 2010, as a legal consultant at the Glodeni sugar plant – at that time a branch of Magt-Vest SRL, a domestic company. In the summer of 2012, he started an eight-month assignment as a criminal investigative officer in Riscani District. Later, he consecutively worked at two power-supplying firms.

In the 2015 local elections, Mr. Cojocari ran for a seat in the Glodeni district council on the list of the Moldovan Democratic Party (PDM) and earned it. Four years later, he was elected as the chairman of Glodeni District, becoming at that time the youngest head of district in Moldova. He kept the office after the 2019 local elections too.

Mr. Cojocari also acted as deputy chairman and then chairman of PDM's youth wing in Glodeni District until 2019. He's been a regular donor to the party during electoral campaigns. In the February 2019 parliamentary elections alone – which swept the Democrats from power – Ion Cojocari contributed 40,000 lei.

Ion Cojocari is the founder of the farm Ustenburg in the village of Ustia, Glodeni District. It is run by his relatives. The farm works dozens of hectares of agri-land and has benefited from governmental subsidies and aid on several occasions.

Riscani Police Commissariat
Furnizarea Energiei Electrice-Nord SA
sales manager in Glodeni branch
deputy manager of Glodeni branch
Total: 3.392,38 EUR
295.688,48 MDL
Total: 18.000,00 EUR
233.309,83 MDL
Value: 4.190,00 MDL
Area: 0,2249 ha
Ownership: 100%
Value: 11.492,00 MDL
Area: 0,8074 ha
Ownership: 100%
Value: 15.236,00 MDL
Area: 0,8178 ha
Ownership: 100%
Value: 15.237,00 MDL
Area: 0,8179 ha
Ownership: 100%
Value: 0,00 MDL
Owner: Valeriu Cojocaru
Vladimir Plahotniuc
politician
Vladimir Andronachi
politician
Copyright © 2019 Rise Moldova
Comunitate de jurnaliști, programatori și activiști.