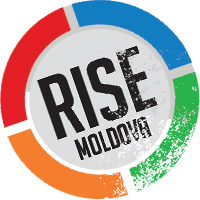 Profile updated: 19.03.22
Date of Birth: 04.03.1974
Citizenship: Republic of Moldova
She graduated from the Tiraspol State University and the Moldovan Academy of Economic Studies. Her CV says Mariana Ombun worked for 13 years as a teacher of Romanian language, Romanian literature, and information technology. She also acted as the deputy director for education at the Nucareni Gymnasium in Telenesti District.

In 2011, Mrs. Ombun won the post of mayor in Nucareni, representing the Moldovan Liberal Democratic Party. Four years later she renewed her mandate with the same team.

But in the 2019 local general elections, Mariana Ombun competed for a seat in the Telenesti district council as part of the Moldovan Democratic Party's team. She passed the vote and in November same year she obtained her colleagues' approval to become a new chairwoman of Telenesti District.
Telenesti District Council
Telenesti District Council
Nucareni city hall, Telenesti District
Nucareni Gymnasium, Telenesti District
computer science and Romanian language teacher, deputy director
Total: 1.500,00 EUR
87.074,89 MDL
Value: N/A
Ownership: 100%
Value: N/A
Area: 0,13 ha
Ownership: 100%
Value: N/A
Area: 0,1912 ha
Ownership: 100%
Vladimir Andronachi
politician
Copyright © 2019 Rise Moldova
Comunitate de jurnaliști, programatori și activiști.