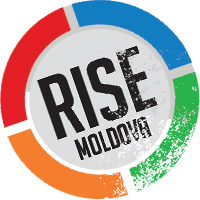 Profile updated: 28.03.22
Nicolai Grigorisin
Politician
Date of Birth: 05.09.1971
Place of Birth: Balti city, Municipality of Balti
Citizenship: Republic of Moldova, Ukraine
He graduated from the Higher Military Logistical School in Volsk, Russia, and from the Institute of Physical Education, Tourism and Sports in Odessa, Ukraine.

In the 1990s he was employed at military bases and between 1999 and 2015 he worked at the
holiday camp Automobilistul, which is on the Ukrainian seaside of the Black Sea, in Zatoka. The camp is owned by the Ukrainian company Nikdal. Official business records from Ukraine show that Mr. Grigorisin was among its founders. As of 2022, he was identified as an official representative of Nikdal, not clear whether he had any stakes in that company any longer.

From 2015 till 2018, Nicolai Grigorisin served as a municipal councilor in Balti, as part of Our Party fraction. He was elected as the mayor of Balti in May 2018, during the early local elections.

At the 2019 local elections, Mr. Grigorisin ceded the post to Renato Usatii, leader of Our Party, and the latter hired him as a deputy mayor.

In December 2021, new local elections were held in Balti as Renato Usatii withdraw from the office, and Mr. Grigorisin returned to the post.
Leisure center "Automobilistul", Ukraine
"Our Party" Political Party
Member of the National Council and the National Executive Bureau
Total: 152.077,00 MDL
49.750,00 UAH
Total: 24.755,00
57.105,36 MDL
Total: 24.767,76
18.875,00 UAH
Value: 1.754.723,00 UAH
Area: 0.3961 ha
Ownership: 100%
Value: 926.313,00 UAH
Area: 0.2091 ha
Ownership: 100%
Value: 2.065.614,00 MDL
Area: 474.6 m2
Ownership: 100%
Owner: spouse
Value: 45.548,00 MDL
Area: 0.0342 ha
Ownership: 100%
Owner: spouse
Value: 968.222,00 MDL
Owner: spouse
Vladimir Plahotniuc
politician
Vladimir Andronachi
politician
Copyright © 2019 Rise Moldova
Comunitate de jurnaliști, programatori și activiști.