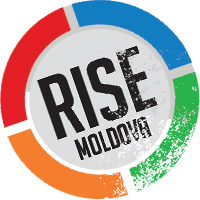 Profile updated: 06.07.22
Alexandru Musteata
director
Date of Birth: 30.03.1988
Citizenship: Republic of Moldova

,

Romania
He has graduated from the Perspectiva-INT University and holds a license in political sciences, as well as a master in political sciences from the Academy of Sciences University, with specialization in national security. Alexandru Musteata has also earned a master's degree in European political sciences from the College of Europe in Bruges, Belgium.

For a brief time, he was a project manager at the National Youth Council of Moldova and in 2010-2013 he acted as its secretary-general. In parallel, he worked as an expert affiliated with the NATO Documentation Center in Moldova. During the period 2013-2020, he held a number of assignments at Soros-Moldova Foundation, among them the chief of the Good Governance Department.

Between September 2021 and June 2022, Mr. Musteata worked as a senior state advisor on anti-corruption in the prime-minister's cabinet and as a member of the Central Election Commission. On 2 June 2022, he won the parliamentary appointment to the office of director of the Moldovan Information and Security Service, or SIS.

During parliamentary debates regarding his nomination Alexandru Musteata confirmed that he was holding dual citizenship but assured that this fact would not be an impediment for his tenure. He described SIS – and national security implicitly - one of the most vulnerable institutions in Moldova, along with the Defense Ministry, the banking sector, the justice system, and the Service for the Prevention and Combating of Money Laundering.

Information and Security Service
Central Election Commission
senior state adviser in the field of combating corruption within the Prime Minister's Office
director of Good Governance Department
National Youth Council of Moldova
NATO Information and Documentation Center in Moldova
National Youth Council of Moldova
Total: 10.190,00 EUR
161.421,42 MDL
Total: 10.340,00 EUR
366.777,68 MDL
Value: 264.529,00 MDL
Area: 44
Ownership: 100%
Total: 56,77 EUR
9.479,55 MDL
33,35 RON
Corneliu Furculita
politician
Vladimir Plahotniuc
politician
Copyright © 2019 Rise Moldova
Comunitate de jurnaliști, programatori și activiști.