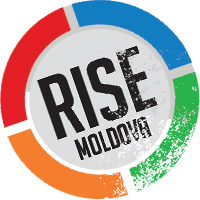 Profile updated: 2.08.2019
Date of Birth: 21.01.1986
Citizenship: Republic of Moldova
She is one of the trusted persons of Ilan Shor, leader of the Shor Party, and both appear in the Kroll 1 Report. In this document Maria Albot (Guțuleac) is mentioned as a shareholder of Banca Sociala with 4.98% of its stake; this is one of the three banks involved in a fraud that resulted in withdrawal of around one billion US dollars into offshore jurisdictions.

Mrs. Albot is married to the former Banca Sociala CEO Sergiu Albot, whom the National Bank of Moldova fined in 2016 for the inappropriate assessment of the loans portfolio. Mr. Albot had worked as deputy CEO of Unibank, another financial institution caught in the fraud.

Maria Albot and Ilan Shor are friends since childhood. They were also classmates at the Logica Lyceum in Chișinău. Upon graduation from the law faculty, she followed Mr. Shor in business; working in companies run by the Sor family.

It was just one step from business to politics. In April 2017, a few months after the Ravnopravje Party changed its name into the Sor Party, Mrs. Albot got appointed to the position of its general secretary.

The February 2019 elections secured her a seat in the Parliament as she ran on the party list scheme. On 31 July 2019 Mr. Albot laid down her mandate and announced plans to return to the "Miron Shor" charity foundation.
head of legal department and secretariat
operator of printing center
Value: 810.000,00 MDL
Area: 87 mp
Ownership: 100%
Vladimir Plahotniuc
politician
Copyright © 2019 Rise Moldova
Comunitate de jurnaliști, programatori și activiști.