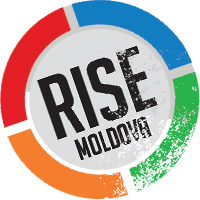 Profile updated: 20.01.20
Date of Birth: 09.02.1957
Place of Birth: Calugar village, Floresti district
Citizenship: Republic of Moldova
Lidia Bulgac began working as a judge in 1993, at the Falesti Court. Then President Petru Lucinschi transferred her to the Chisinau Tribunal in July 2000, the same year she earned the age limit appointment.

In June 2003 the Chisinau Tribunal became the Chisinau Court of Appeal, as part of the judiciary reform, and Mrs. Bulgac retained her status - she still works there. The mandate of her colleague, Ion Pleșca, as the chairman of the court expired meanwhile and in August 2019 the High Council of Magistrates chose Lidia Bulgac to ensure the interim management of the Appeal.

Lidia Bulgac was part of the judge panel that in June 2018 leaned towards Regata Imobiliare SRL, a real estate agency, in its litigation with the Chisinau Municipal Council and the Agency for Inspection and Restoration of Monuments for the land adjacent to the defunct "Guguță Cafe" in the capital downtown. The cafe had been sold to Regata Imobiliare SRL into property by Finpar Invest SRL, the oldest known company of former oligarch Vladimir Plahotniuc, ex-chairman of the Moldovan Democratic Party.

We also found Mrs. Bulgac's name among the judges who are responsible for the condemnation of Moldova at the European Court of Human Rights: once in 2006, for the violation of the right to a fair trial and property right infringement, and once in 2016, for the violation of the right to privacy.

Colhozjivprom Association
Value: N/A
Area: 0,1038 ha
Ownership: 1/2
Value: 344.358,00 MDL
Area: 69,5 mp
Ownership: 2/3
Value: 17.101,00 MDL
Area: 1,53 ha
Ownership: 100%
Value: N/A
Area: 80 mp
Ownership: 1/2
Vlad Batrincea
politician
Copyright © 2019 Rise Moldova
Comunitate de jurnaliști, programatori și activiști.