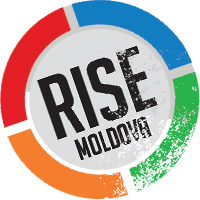 Profile updated: 06.03.20
Citizenship: Republic of Moldova
Ala Cobaneanu's career as a magistrate started in 1991, at the Buiucani District Court in Chisinau, following three years of work as a registrar.

In 1997, then President Petru Lucinschi advanced her in the post and assigned the new magistrate to the Chisinau Tribunal. In 2000 Mrs. Cobaneanu moved to the Moldovan Court of Appeal and three years later she obtained a judge's seat at the Supreme Court of Justice, where she continues to work at present.

The magistrate is known for decisions that were later overruled by the European Court of Human Rights. According to the Lawyers for Human Rights the Strasbourg-based court found the violation of Articles 10 and 11 of the European Convention on Human Rights (freedom of expression and freedom of meeting) by this Moldovan magistrate.

Court of Appeal of the Republic of Moldova
Chisinau Municipality Tribunal
Buiucani District Court, Chisinau
Buiucani District Court, Chisinau
Total: 40.000,00 EUR
481.428,10 MDL
Value: N/A
Area: ~30 mp
Ownership: possesion
Value: 536.424,00 MDL
Area: 178,8 mp
Ownership: 100%
Value: 171.569,00 MDL
Area: 0,1131 ha
Ownership: 100%
Constantin Botnari
politician
Otilia Dragutanu
businesswoman
Zinaida Greceanii
politician
Copyright © 2019 Rise Moldova
Comunitate de jurnaliști, programatori și activiști.