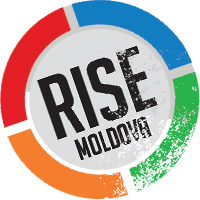 Profile updated: 30.10.2020
Date founded : 22.02.2016
Country: Republic of Moldova, Chisinau
Founded in early 2016 by the former director of the Moldovan Customs Service, Tudor Balitchi, the firm Modern-Asig remains active in the insurance industry.

Its legal residence is 12 Tighina Street in Chisinau, in the same apartment where the family of the controversial businessman Ilan Shor registered a number of his companies, including Dufremol and Grand Petrol.

Modern-Asig's administrator Vladimir Anufriev was in charge of the finances of the Shor Party's candidate in the 2016 presidential elections Inna Popenco, a RISE Moldova investigation revealed.

According to official statistics, Modern-Asig reported a profit of almost one million lei in the first year of business and another 2.5 million lei in the second.
Vladimir Andronachi
politician
Vladimir Plahotniuc
politician
Copyright © 2019 Rise Moldova
Comunitate de jurnaliști, programatori și activiști.