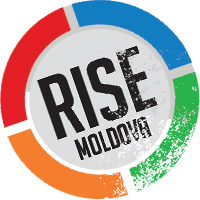 Profile updated: 30.10.2020
Tudor Balitchi
businessman
Date of Birth: 25.07.1977
Place of Birth: city of Tiraspol, Tiraspol municipality
Citizenship: Republic of Moldova
Between the years 2000 and 2009, before getting appointed as the head of the Moldovan Customs Service, Tudor Balitchi worked as the chairman of the observation board and head of the administrative and economic-financial department at IPTEH SA, a past-time state-owned enterprise that owns and manages an office building in the center of Chisinau. IPTEH was privatized in 1999 and later on, a Romanian company called Kapital Invest Company SA took control of IPTEH; former Prime Minister Vladimir Filat owns Kapital Invest Company (95%).

In 2009 Mr. Balitchi was also appointed the administrator at Kapital Invest Company, and almost simultaneously he was re-confirmed as a member of the management board of the Iasi-based firm.

In the parliamentary elections of July, the same year, Balitchi's name was on the list of the Liberal Democratic Party of Moldova (PLDM), with Vladimir Filat among its founders. Placed only in the 60th position, Balitchi remained outside the legislature, and PLDM won 18 seats. But in December 2009, a few months after Filat took over as the prime minister, Tudor Balitchi was appointed the head of the Customs Service. Four days later, Balitchi withdrew from Kapital Invest Company's board, under a signature by Nadejda Filat, at that time Mr. Filat's wife.

On 25 July 2012, the day Balitchi turned 35, he was awarded the rank of major-general of customs.

In autumn 2013 he married Aliona Steflea, a businesswoman who was a shareholder by warrant at Unibank. The bank was one of the three financial institutions used in the one-billion-dollar fraud in 2012-2014, with the cash disappearing in offshore jurisdictions. After Mr. Filat's arrest and his dismissal from the post, in January 2016 Balitchi resigned from the leadership of the Customs Service. One month later he founded the insurance agency Modern-Asig. At Tudor Balitchi's wedding party, Ilan Shor revealed that the bride and himself were "friends."

Both Shor and Balitchi testified as witnesses in the court which later sentenced Vladimir Filat to a lengthy prison term, for corruption and abuse of office.

In January 2019, Tudor Balitchi registered a new firm - TBT Capital Company, where he owns the largest share and acts as its administrator. The same year the Anti-Corruption Prosecution Office ordered the seizure of all assets in his ownership as his wife, Aliona Steflea (Balitchi), was suspected to have a role in the bank fraud. Two months later the ownership was restored.

In May 2020, Tudor Balițchi was caught driving drunk and held by the police who filed charges for the violation of the traffic rules. This was a repeated offense of the traffic code - the former customs chief was fined in 2019 for having caused an accident and leaving the place.
Agency on Intellectual Property
legal adviser, secretary of the Appeals Commission
Kapital Invest Company SA
administrator, member of the Board
chairman of the Board of Observers, head of the Administrative and Economic-Financial Directorate
United States Agency for International Development
councilor in the Orhei District Council
candidate for the position of MP
Total: 1.700,00 EUR
81.112,65 MDL
Total: 11.850,00 EUR
960.556,18 MDL
Total: 6.750,00 EUR
1.119.216,84 MDL
Total: 43.000,00 EUR
177.441,88 MDL
Value: 1.185.209,00 MDL
Area: 64,1 mp
Ownership: 100%
Value: 20.000,00 MDL
Area: 0,0465 ha
Ownership: 100%
Value: 20.734,00 MDL
Area: 0,0581 ha
Ownership: 100%
Value: 79.219,00 MDL
Area: 0,023 ha
Ownership: 100%
Value: 111.755,00 MDL
Area: 0,036 ha
Ownership: 100%
Value: 181.010,00 MDL
Area: 0,2109 ha
Ownership: 100%
Value: 244.007,00 MDL
Area: 0,2843 ha
Ownership: 100%
Value: 247.182,00 MDL
Area: 0,288 ha
Ownership: 100%
Value: 324.106,00 MDL
Area: 502,02 mp
Ownership: 100%
Value: 842.486,00 MDL
Area: 42,3 mp
Ownership: 100%
Land Rover Range Rover Sport
Value: 848.680,00 MDL
Vlad Batrincea
politician
Copyright © 2019 Rise Moldova
Comunitate de jurnaliști, programatori și activiști.