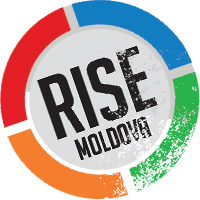 Profile updated: 22.10.20
Telesistem TV SRL
company
Date founded : 11.12.2006
Country: Republic of Moldova, Chisinau
Founded in 2006, Telesistem TV SRL joined the media market at the end of 2009, when it obtained a broadcasting license for the cable television station Accent TV.

In April 2013, Telesistem TV was taken over by the Russian joint-stock company Volga-Eksport (ЗАО Волга Экспорт), which two years later sold it to another Russian company - Media Invest Service (Медиа Инвест Сервис OOO). The latter was controlled by the businessman Vadim Ciubara, a trusted person of Moldovan President Igor Dodon, who at that time was the leader of the Moldovan Socialists Party (PSRM).

In 2016, the year Igor Dodon was elected president of Moldova, Telesistem TV received 2.5 million lei from Exclusiv Media SRL, a company owned by the Socialist parliamentarian Corneliu Furculita. This sum was a portion of a 30-million-lei injection into Exclusiv Media from a Bahamas offshore firm, which subsequently was lent to PSRM sponsors.

At the end of 2019, Telesistem TV obtained a license to re-broadcast the Russian television channel Pervy Kanal in Moldova. Until then it was General Media Group Corp. SRL of oligarch Vladimir Plahotniuc to hold that license. Telesistem TV also launched the channel Primul (First) in Moldova, which rapidly gathered the largest audience. According to monitoring reports released by the Center for Independent Journalism, the channels Primul and Accent TV share the same editorial policy - and it stands for PSRM as a party of good guys.

During the same period of 2019, Vadim Ciubara sold the majority stake in the Russian company Media Invest Service to Igor Chayka, the youngest son of Russia's former prosecutor-general. Mr. Chayka and Alexandru Dodon, elder brother of the Moldovan president, are business partners.
Media Invest Service OOO (Russian Federation)
Volga-Eksport ZAO (Russian Federation)
70 Tudor Vladimirescu str.
Alexandru Slusari
politician
Constantin Botnari
politician
Copyright © 2019 Rise Moldova
Comunitate de jurnaliști, programatori și activiști.