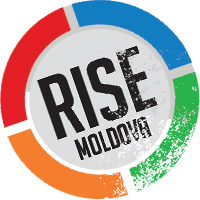 It is a company registered in the Marshall Islands tax haven, with a role in the one-billion-dollar fraud in 2012-2014, which left Banca de Economii, Banca Sociala, and Unibank broke. The international audit firm Kroll, which was hired to investigate the fraud, mentioned in its report that Tukumaan had been active between November 2012 and October 2014, a time it laundered about 93 million dollars via its accounts.

In 2019, it came under the scrutiny of anti-corruption prosecutors, who established that, during the years 2013-2014, Tukumaan wired over 7.2 million dollars to Finpar Invest SRL - the oldest family business of oligarch Vladimir Plahotniuc. Tukumaan had also transferred more than 1.5 million euros and 1.1 million dollars to bank accounts of Plahotniuc's ex-wife Oxana Childescu.

In December 2019, parliamentarian Chiril Motpan made public an official report on the fraud investigation, which the Prosecutor-General's Office had submitted to the legislature. The paper showed that Tukumaan had received 7.9 million dollars in loan via a scheme related to the laundering of 22 billion dollars stolen from the Russian budget in 2010-2014. The money landed in European Union countries and tax paradises after being authorized by Moldova's judicial system and laundered through banks.
Copyright © 2019 Rise Moldova
Comunitate de jurnaliști, programatori și activiști.